Home / A Normal Life: 21 C
A Normal Life: 21 C
As awareness of Fetal Alcohol Syndrome continues to grow, the first diagnosed generation since the condition was first documented in Canada is coming of age and is entering the workforce. "A Normal Life" takes a compelling look at the challenges of FAS through the eyes of three young FAS adults; and parents of FAS children describe strategies for dealing with difficulties resulting from this condition.
From a successful FAS-conscious policing program in Lethbridge, Alberta, to a young woman graduating from university, "A Normal Life" offers a cross-section of the problems of living with FAS and a hope for a better future.
---
Related Titles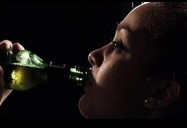 No Safe Amount: Women, Alcohol & F A S
Human Relations Media
600416
Interweaving interviews with real teens who have experimented with alcohol, animated sequences...