Home / Measurement: Look Kool Series (Season 2)
Measurement: Look Kool Series (Season 2)

This item is only available for Canadian orders.
This title is a part of the series
Look Kool Series (Season 2)
Catalogue Number:
APT086
Producer:
Apartment 11
Subject:
Mathematics
Language:
English
Grade Level:
3 - 5, 6 - 8
Country Of Origin:
Canada
Copyright Year
: 2016
Running Time:
22:04
Closed Captions:
Yes
Hamza wants to measure everything about Koolkatt that has changed since he was a teeny-weeny little robot-kitten - but how? It turns out there are a lot of different ways to measure the world around us. To find out more, we'll meet a Viking ship builder, walk the plank in clown shoes, and make our own gooey worms!
Viewers learn about measuring volume, circumference, time, distance, weight, length and temperature.
---
Related Titles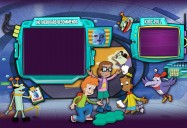 Cyberchase: Geometry
PBS Video
041128
Power up math lessons exponentially with this exciting Cyberchase compilation. Four programs that...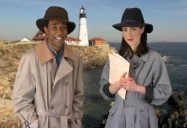 The Treasure of Pirate's Cove: Math Mysteries Series
Human Relations Media
600658
The Treasure of Pirate's Cove is a unique interactive math mystery that combines video clips and...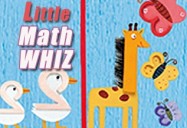 Half & Half: Dividing & Measuring
Film Ideas
FI0026