Home / Hope For Wildlife - Season 2 (13 Episodes)
Hope For Wildlife - Season 2 (13 Episodes)
Hope is helping more animals than ever! The founder of Hope for Wildlife rescues more than 1500 injured and orphaned animals each year. Now she's taking on the city's stray dogs, too. This documentary series captures Hope for Wildlife's staff, volunteers and veterinarians in their busiest year ever. Not even international boundaries will stop them from saving every animal they can!
13 Episodes, 52 minutes each.
---
Related Titles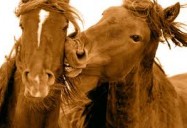 Chasing Wild Horses
Arcadia Entertainment Inc.
AR056E
This feature length documentary tells the story of photographer Roberto Dutesco and his passion for...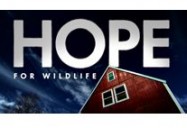 Hope For Wildlife - Season 1 (13 Episodes)
Arcadia Entertainment Inc.
AR027E
On Nova Scotia's rugged coast, Hope Swinimer's Hope for Wildlife organization nurses sick, injured...