Home / Murder of Crows: Hope for Wildlife - Season 2
Murder of Crows: Hope for Wildlife - Season 2
This title is a part of the series
Hope For Wildlife - Season 2 (13 Episodes)
The rehab staff is thrilled to release six young ravens - but horrified when they are immediately attacked.
---
Related Titles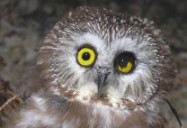 Gala: Hope for Wildlife - Season 1
Arcadia Entertainment Inc.
AR015E
The spring baby boom arrives early delivering a baby owl, hoards of raccoons and an injured eagle.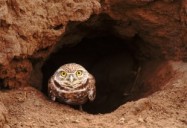 NATURE: The Animal House
PBS Video
041536
Why do some animals build structures and others don't? And how do animals decide where to build?...