Home / Nathan Sawaya, Mediah, & Bob McKay: That's Art - Episode 1
Nathan Sawaya, Mediah, & Bob McKay: That's Art - Episode 1
This title is a part of the series
That's Art Series
Catalogue Number:
BAM064
Producer:
Blue Ant Media
Subject:
Arts
Language:
English
Grade Level:
9 - 12, Post Secondary
Country Of Origin:
Canada
Copyright Year
: 2012
Running Time:
24
Closed Captions:
Yes
In the series premier, Thats Art?! takes you into the studio of Nathan Sawaya, a former lawyer, who gave up the courtroom for a life of making sculptures out of Lego. We follow the career of notorious graffiti artist Mediah – who has morphed from a punk teenager running from the cops, to a corporate powerhouse in the world of graphic design. And we bend steel with one of North America's most celebrated custommotorcycle builders: Bob McKay.
---
Related Titles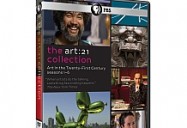 Art 21: Art in the Twenty-First Century: Collection (Seasons 1-6)
PBS Video
041593
Meet the most dynamic artists of our time - direct, accessible, and unfiltered - in the...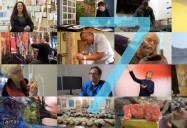 Art 21: Art in the Twenty-First Century: Season 7
PBS Video
041736
Season Seven features twelve artists from the United States, Europe, and Latin America, in...