Home / Paul Booth, David Arrigio, & Roger Wood: That's Art - Episode 2
Paul Booth, David Arrigio, & Roger Wood: That's Art - Episode 2
This title is a part of the series
That's Art Series
Catalogue Number:
BAM065
Producer:
Blue Ant Media
Subject:
Arts
Language:
English
Grade Level:
9 - 12, Post Secondary
Country Of Origin:
Canada
Copyright Year
: 2012
Running Time:
24
Closed Captions:
Yes
That's Art?! dives into the depths of the darkest corners of the human soul with tattoo artist Paul Booth - The rock star of NewYork's tattoo scene. David Arrigio shows what it takes to put art on the helmet of an NHL goalie. Meanwhile, Roger Wood explains the philosophy behind "Steam Punk" art and why you should try this at home.
---
Related Titles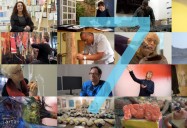 Art 21: Art in the Twenty-First Century: Season 7
PBS Video
041736
Season Seven features twelve artists from the United States, Europe, and Latin America, in...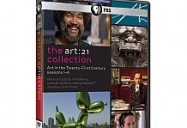 Art 21: Art in the Twenty-First Century: Collection (Seasons 1-6)
PBS Video
041593
Meet the most dynamic artists of our time - direct, accessible, and unfiltered - in the...