Home / Matthew Reinhart, Jon Paul Ferrera, & Michael Parks: That's Art - Episode 3
Matthew Reinhart, Jon Paul Ferrera, & Michael Parks: That's Art - Episode 3
This title is a part of the series
That's Art Series
Catalogue Number:
BAM066
Producer:
Blue Ant Media
Subject:
Arts
Language:
English
Grade Level:
9 - 12, Post Secondary
Country Of Origin:
Canada
Copyright Year
: 2012
Running Time:
24
Closed Captions:
Yes
Every child loves pop-up books. And let's face it, so do most adults. Meet Matthew Reinhart: a master of the craft . Matthew draws, paints and builds pop up books that delight readers all over the world. Every Harlequin novel has a beautiful mistress and a brave hero; they also all come with a cover illustration that stirs the emotions of the reader before they've even read a word. Jon Paul Ferrera is the painter behind those breath-taking images. And That's Art?! goes into the workshop of Michael Parks – a master builder of quirky and unique tobacco pipes.
---
Related Titles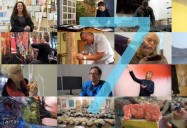 Art 21: Art in the Twenty-First Century: Season 7
PBS Video
041736
Season Seven features twelve artists from the United States, Europe, and Latin America, in...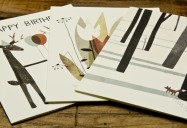 Jon Klassen, Erica, & Dan Bergeron: That's Art - Episode 12
Blue Ant Media
BAM075
Jon Klassen has won awards for his illustrations. What really matters to him is the smile on a...