Home / Jon Klassen, Erica, & Dan Bergeron: That's Art - Episode 12
Jon Klassen, Erica, & Dan Bergeron: That's Art - Episode 12
This title is a part of the series
That's Art Series
Catalogue Number:
BAM075
Producer:
Blue Ant Media
Subject:
Arts
,
Career Education
Language:
English
Grade Level:
9 - 12, Post Secondary
Country Of Origin:
Canada
Copyright Year
: 2012
Running Time:
24
Closed Captions:
Yes
Jon Klassen has won awards for his illustrations. What really matters to him is the smile on a child's face as they learn to read with his beautiful books. Erica is part of a new wave of graffiti artists. She isn't interested in vandalism or egocentric tags, she wants to bring beauty and love to the streets. Dan Bergeron also does street art - but it's a very different style. He uses photographs of faces to disrupt your day and make you stop and think.
---
Related Titles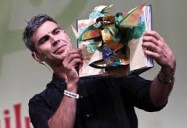 Matthew Reinhart, Jon Paul Ferrera, & Michael Parks: That's Art...
Blue Ant Media
BAM066
Every child loves pop-up books. And let's face it, so do most adults. Meet Matthew Reinhart: a...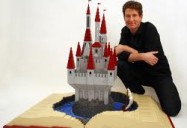 Nathan Sawaya, Mediah, & Bob McKay: That's Art - Episode 1
Blue Ant Media
BAM064
In the series premier, Thats Art?! takes you into the studio of Nathan Sawaya, a former lawyer, who...