Home / Polly Morgan, Brian Ewing, & George Holancin: That's Art - Episode 5
Polly Morgan, Brian Ewing, & George Holancin: That's Art - Episode 5
This title is a part of the series
That's Art Series
Catalogue Number:
BAM068
Producer:
Blue Ant Media
Subject:
Arts
,
Career Education
Language:
English
Grade Level:
9 - 12, Post Secondary
Country Of Origin:
Canada
Copyright Year
: 2012
Running Time:
24
Closed Captions:
Yes
Stuffing a dead bird inside a broken light bulb might seem odd…even perverted or gross. But Polly Morgan makes it strangely beautiful. The world's most provocative taxidermist is taking the art world by storm. When it comes to posters…. Brian Ewing is the go-to guy for some of the biggest bands in rock & roll. But you might be surprised to find out he has a background in an even seedier profession. And George Holancin has lived quite a life. From a summer job in a uranium mine, to a cover model in the world of high fashion, to welding rusted bits of farm machinery in the family barn.
---
Related Titles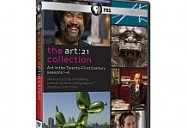 Art 21: Art in the Twenty-First Century: Collection (Seasons 1-6)
PBS Video
041593
Meet the most dynamic artists of our time - direct, accessible, and unfiltered - in the...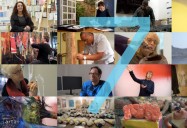 Art 21: Art in the Twenty-First Century: Season 7
PBS Video
041736
Season Seven features twelve artists from the United States, Europe, and Latin America, in...