Home / Albizu Rondon, Mary Wing To, & Pat Godin: That's Art - Episode 6
Albizu Rondon, Mary Wing To, & Pat Godin: That's Art - Episode 6
This title is a part of the series
That's Art Series
Catalogue Number:
BAM069
Producer:
Blue Ant Media
Subject:
Arts
Language:
English
Grade Level:
9 - 12, Post Secondary
Country Of Origin:
Canada
Copyright Year
: 2012
Running Time:
24
Closed Captions:
Yes
You've probably never met Albizu Rondon, but odds are you've seen his work. He designs baseball hats for New Era Caps—the biggest, most famous cap making company in the world. His work is worn by everyone from teenage punks to movie stars. Mary Wing To is a fashion designer that makes clothes for humans and animals… from risqué leather accessories to horse harnesses stylish enough for a royal wedding. And, Pat Godin is an eleven - time world champion in the field of duck decoy carving. His creations can fool even the most supplicated waterfowl experts.
---
Related Titles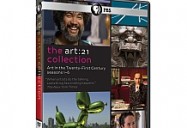 Art 21: Art in the Twenty-First Century: Collection (Seasons 1-6)
PBS Video
041593
Meet the most dynamic artists of our time - direct, accessible, and unfiltered - in the...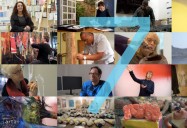 Art 21: Art in the Twenty-First Century: Season 7
PBS Video
041736
Season Seven features twelve artists from the United States, Europe, and Latin America, in...