Home / Taste of the Country Series
Taste of the Country Series
Taste of the Country at South Pond follows Danielle French who has made her home at South Pond Farms, a magical rural destination venue for weddings and country suppers. Watch as Danielle, her four daughters and her team of helping hands transform South Pond for each intimate event. We go behind the scenes, minute by minute in the lead-up and execution of each affair, to discover how the fields and meadows of the country inspire Danielle every day to create down home gatherings, delicious homemade food and elegant country-style decor culminating in dreamy occasions that give each guest a feeling of coming home to the country.
---
Related Titles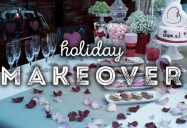 Holiday Makeover Series
Blue Ant Media
BAM500
Looking for inspiration for your next celebration? Our team of holiday experts will help you design...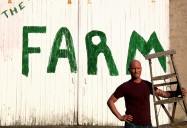 The Farm with Ian Knauer
RhoadeSkill Entertainment
RSE000
The Farm – a 13 part series, invites viewers to roll up their sleeves and become part of the...