Home / To Make a Farm
To Make a Farm

This item is only available for Canadian orders.
Named one of the ten most popular Canadian films at the Vancouver International Film Festival, To Make A Farm asks: what might the future of local food and farming look like? This beautifully photographed documentary explores the lives of five young people who, motivated by environmental concerns, decided to become small-scale farmers. Facing daily challenges and overwhelming obstacles as they work their first seasons on the land, the joys and disappointments of bringing life from the earth become a quiet manifesto for social change. VIFF calls To Make A Farm "exceptionally hopeful, giving us a close-range view of humanity along with a detailed portrayal of the nuts and bolts of agriculture."
BEST ENVIRONMENTAL/NATURE DOCUMENTRY – Golden Sheaf Awards
---
Related Titles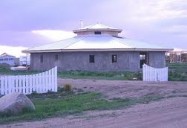 Eco-Home Adventures
Zoot Pictures
ZP0005
Outside the struggling town of Craik, Saskatchewan a diverse group of strangers bitten by the...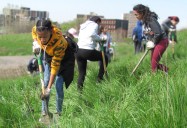 From Brownfield to Greenspace: Sustainable Urban Land Use
Motion Pictures Enterprises Inc.
MPE001
Using the example of a former landfill site, From Brownfield to Greenspace: Sustainable Urban Land...