Home / Sanctuary: Penguins, Kangaroos, Sharks (Animal Empires Series)
Sanctuary: Penguins, Kangaroos, Sharks (Animal Empires Series)

This item is only available for Canadian orders.
This title is a part of the series
Animal Empires Series
Catalogue Number:
BAM353
Producer:
Blue Ant Media
Producing Agencies:
Garance Pictures for Smithsonian Channel
Subject:
Science
Language:
English
Grade Level:
6 - 8, 9 - 12, Adult
Country Of Origin:
United States
Copyright Year
: 2016
Running Time:
47:00
Closed Captions:
Yes
There's strength in numbers. Especially in the wild. For many species, it's the very reason why individuals come together. Protecting the empire is imperative to survival. For these animals, protection means isolation - finding sanctuary from the threats outside their boundaries. In this episode, we examine penguins, kangaroos, and sharks.
---
Related Titles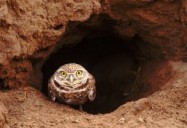 NATURE: The Animal House
PBS Video
041536
Why do some animals build structures and others don't? And how do animals decide where to build...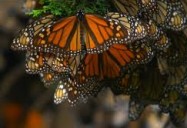 NATURE: The Gathering Swarms
PBS Video
041706
A look at some of the planet's great gatherings, creatures that come together in inconceivable...