Home / Stock & Awe Series
Stock & Awe Series
Catalogue Number:
BNN000
Producer:
Business News Network
Subject:
Business Studies
Language:
English
Grade Level:
9 - 12, Post Secondary, Adult
Country Of Origin:
Canada
Copyright Year
: 2011
Running Time:
8 x 22:00
GICs, TFSAs, ETFs -- it may seem like a lot of jargon, but these acronyms can make the difference between living paycheque to paycheque and getting the most out of your money.
In this new series produced by Canada's Business News Network (BNN), host Hilary Doyle mixes business TV and the world of sitcoms in 'Stock & Awe.'
As a fictionalized version of herself in Stock and Awe, Doyle plays a TV business reporter who doesn't know much about business. When a friend finally points out the shocking precariousness of Doyle's personal position, she vows to become more knowledgeable and secure her financial future. From socialite to social pariah, Hilary Doyle, rogue business reporter, is living proof that economics isn't all theoretical. If this girl is to maintain both career and shoe collection, if she is to retire before joining the century club, if she is to move out of storage and replace her lawn chair with an actual mattress, this woman will need a miracle, a dead aunt, and an army of financial experts (who'll work for free), to rocket her out of the red and restore her rep. Calling on some of the brightest minds on Bay Street, Hilary sets forth with determination, a pre-dawn show, and a propensity for dance numbers, to make sense of the markets, the indexes, stocks, bonds, diversification, RRSPs, TFSAs, mutual funds and ETFs, trading, timing, taxation, strategy, commodities, ethics, psychology, and everything else you've feared you might never really understand, but pretend at dinner parties that you do.
"Odd, sarcastic and with a dash of sitcom melodrama, 'Stock & Awe' mixes basic financial advice with humour to teach viewers about a world where the TSX and Dow Jones are consulted like daily horoscopes. One of their financial tips: keep a separate wallet for receipts -- just not a Louis Vuitton wallet. The show also uses street interviews to highlight how many of us lack basic financial knowledge. Advice is offered, and hopefully future shows will move from the financial basics to more detailed tips." - Walletpop Canada
---
Related Titles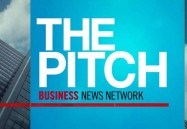 The Pitch Series
Business News Network
BNN009
The Pitch hooks up Canadian entrepreneurs with the risk capitalists who are sitting on the real...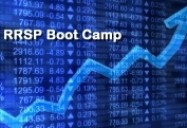 RRSP Boot Camp
CTV
CTV506
The author of 'Moolala: Why Smart People do Dumb Things with their Money' says it is important to...