Home / Stock & Awe Series: Episode 7
Stock & Awe Series: Episode 7
This title is a part of the series
Stock & Awe Series
Catalogue Number:
BNN007
Producer:
Business News Network
Subject:
Business Studies
Language:
English
Grade Level:
9 - 12, Post Secondary
Country Of Origin:
Canada
Copyright Year
: 2011
Running Time:
22:00
Ted and Ida introduce the DRIP, and Hilary comes up with a winning plan for the stock-picking contest. Skye's got news that's bigger than her hair, and things at work turn into a real bloody mess.
"Odd, sarcastic and with a dash of sitcom melodrama, 'Stock & Awe' mixes basic financial advice with humour to teach viewers about a world where the TSX and Dow Jones are consulted like daily horoscopes. One of their financial tips: keep a separate wallet for receipts -- just not a Louis Vuitton wallet. The show also uses street interviews to highlight how many of us lack basic financial knowledge. Advice is offered, and hopefully future shows will move from the financial basics to more detailed tips." - Walletpop Canada
---
Related Titles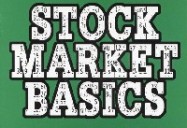 Stock Market Basics
Learning Seed
200161
Give your students the "So You Think You Understand Stocks" test. They will quickly see they have...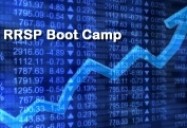 RRSP Boot Camp
CTV
CTV506
The author of 'Moolala: Why Smart People do Dumb Things with their Money' says it is important to...