Home / Olympic Gold: W5
Olympic Gold: W5
Cindy Klassen is the fastest woman on skates. Renowned for her explosive speed, strength and endurance, the young Winnipegger is the undisputed world champion of speed skating. But on her home ice at the Olympic Oval in Calgary, she is no longer just another anonymous, hardworking member of Canada's speed skating team. Cindy Klassen is now the star attraction and the frontrunner in a whole new race for corporate sponsorship.
---
Related Titles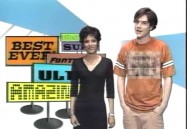 The Marketing Game (W5)
CTV
CTV048
Teenagers today are the most targeted generation in marketing history. In order to grab teens...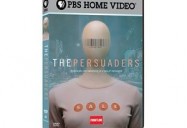 Frontline: The Persuaders
PBS Video
040516
Frontline examines the "persuasion industries" -- advertising and public relations. To cut through...