Home / Triumph and Treachery: The Brian Mulroney Story
Triumph and Treachery: The Brian Mulroney Story
Catalogue Number:
CTV369
Producer:
CTV
Subject:
Biography
Language:
English
Grade Level:
9 - 12, Post Secondary
Country Of Origin:
Canada
Copyright Year
: 2007
Running Time:
90:00
It's the first time The Right Honourable Brian Mulroney has granted such a comprehensive interview since leaving office in 1993. Helming the interview and guiding viewers through the special is CTV Chief Anchor and Editor Lloyd Robertson. "This is a Brian Mulroney Canadians have never seen before," said Robertson. "He opens up and shares intimate details about world leaders such as Ronald Reagan, Margaret Thatcher and Nelson Mandela. He also lashes out at his political opponents and deals with the controversies that have followed him through the years." In both his 1,100-page memoirs, which spans the years from 1939 to 1993, and his interviews with Robertson, Mr. Mulroney talks frankly about his political career - sharing, often for the first time, his personal views on the momentous events that transpired during his tenure as prime minister.
---
Related Titles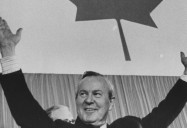 Conversations with Lester B. Pearson
CTV
CTV636
This program includes interview footage with Lester B. Pearson as he discusses his experience as...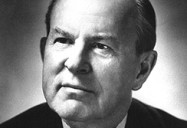 Conversations with Canada's Prime Ministers
CTV
CTV379
Available for the first time, this fascinating collection of interview footage follows 50 years of...