Home / Conversations with Pierre Trudeau
Conversations with Pierre Trudeau
This title is a part of the series
Conversations with Canada's Prime Ministers
Pierre Elliot Trudeau was born on October 18, 1919, in Montreal, Quebec. Pierre Trudeau was Prime Minister of Canada from April 20, 1968 to June 4, 1979, and again from March 3, 1980, to June 29, 1984. Major events during his terms include the creation of the Official Languages Act in 1969, the enactment of the War Measures Act during the FLQ-October Crisis in 1970, the creation of the Canadian Charter of Rights and Freedoms in 1982 and legal independence from Britain with the signing of the Constitution Act, 1982. Pierre Trudeau died on September 28, 2000. In this segment, Trudeau discusses national unity in Canada and the issue of separatism in Quebec.
---
Related Titles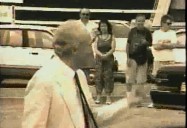 Pierre Trudeau: A Canadian Affair
CTV
CTV144
This video biography of one of Canada's most colourful and controversial Prime Ministers, includes...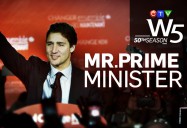 Mr. Prime Minister: W5
CTV
CTV667
An exclusive interview with Prime Minister Justin Trudeau just days after he led the Liberal Party...