Home / Made in Canada Series: Canadian Entrepreneurship
Made in Canada Series: Canadian Entrepreneurship
Canada is a hotbed of innovation and ambition. In this world of accelerating and constant change, many opportunities and challenges will arise. In this series of segments from CTV, students get to hear and see the stories of five Canadian entrepreneurs who have worked hard to build successful companies. Each has found and met a need of its customers. However, tha tsuccess was borne out of hard work, education, initiative, research, and a willing to adapt to a constantly changing world. In each segment, we meet some of the entrepreneurs as well as learn and see how the manufacturing process happens.
5 segments include:
Manitobah Mukluks: Manitobah Mukluks is a company that has embraced aboriginal culture and become an internationally known business. Fifteen years ago, Sean McCormick's company was a four-person shop manufacturing aboriginal design mukluks and moccasins. In 1996, he first set up an operation in Winnipeg where he swapped leather and furs for handmade mukluks made by First Nations' women. McCormick, who is Métis, soon saw that retailers couldn't get enough of the beaded, animal skin footwear, and the idea for a company was born.
Clearpath Robotics: Clearpath Robotics designs and manufactures unmanned systems that can be used for mining, military, academic, and industrial applications. CEO and Founder Matt Rendall chose the University of Waterloo's Mechatronics Engineering program because it sounded the hardest. During the program, he developed an interest in building robots and that eventually led to the 2009 development of his multi -million dollar company.
Research Casting International: Peter May founded Research Casting International Ltd. in 1987, based on experience gained from collecting,preparing, casting and mounting dinosaur fossil bones at the Royal Ontario Museum and the Royal Tyrell Museum of Paleontology. RCI is one of four businesses in the world that have the capability of producing museum quality exhibits. Expansion and growth opportunities with upgraded technologies have allowed the business to further diversify into new markets, including 3-dimensional scanning/printing/routing, exploration playgrounds and rockwork.
The Original Maple Bat Corporation: Sam Holman founded The Original Maple Bat Corporation in 1997, the year that he introduced maple to professional baseball. The company is often referred to by the name of its record selling product, "Sam Bat". SamBat grew out of a simple challenge – a professional baseball scout asked Holman to make a bat that wouldn't break. After much research on tree species and the physics of baseball, he believed he had the answer: maple. Prior to Sam's introduction of the original maple bat, the vast majority of wooden baseball bats were made of ash. In 2015, over 75% of bats sold to professional leagues were maple.
Conquest Vehicles: William Maizlin is a Canadian entrepreneur who started the company Conquest Vehicles Inc. with a better option in mind. Headquartered in Toronto, his facility houses some of the best engineers, fabricators and technicians in the country, all tasked with building the ultimate, fully armoured, ultra-luxurious SUV called the Knight XV. This vehicle is not just a survival vehicle — it's an impressive high-end machine built for some of the wealthiest people on the planet who need the ultimate in protection.

No content found.

No content found.
---
Related Titles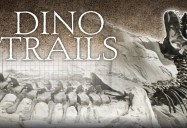 The Royal Tyrrell Museum: Dino Trails Series
Journey to the Royal Tyrrell Museum, where its collections are devoted to paleontology, and meet...
Brandy Y Productions
BYP041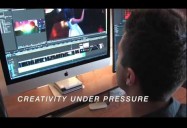 Entrepreneurship: Be Your Own Boss
It is said that entrepreneurs are ordinary people who achieve extraordinary things. How do...
Learning ZoneXpress
430199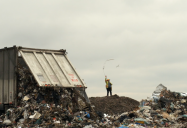 Shift Series
SHIFT is a documentary series featuring storytellers Sean Horlor and Steve Adams as they take a...
Nootka Street Film Company Inc.
NSF007