Home / After Ebola: W5
After Ebola: W5
Before the U.S. Civil War brutally settled the issue of slavery, more than 1,500 freed and free-born black Americans created a settlement in West Africa, where they had liberty. They called it Liberia, and even adapted the U.S. flag to represent it. Today, Liberia has just come through a catastrophe.
The Ebola virus ravaged families and left a broken economy of survivors. CTV'ss Kayla Hounsell travelled to Liberia, a country which now stands as an example to the world of what's possible, when politics is swept aside and people unite to help.
Includes W5 Extended Interview:
Abdul Sirleaf lost 7 family members to Ebola is just 2 days. He discusses the devastating impact the virus has had on his family.
---
Related Titles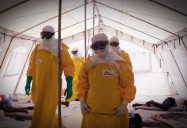 FRONTLINE: Outbreak
PBS Video
041798
Why wasn't the Ebola outbreak stopped? When the largest Ebola outbreak on record began to...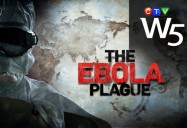 The Ebola Plague: W5
CTV
CTV638
It can seem as odd as it is frightening, how a virus that can be killed with a bit of bleach can be...