Home / Resolute
Resolute

This item is only available for Canadian orders.
It was a forced relocation to assert sovereignty that led the Canadian government to commit one of the most grievous human rights violations in Canadian history. Zipporah was a girl when her family was among the eighty Inuit to be sent to the high arctic, but she remembers vividly the anger when her father realized he had been duped. An epidemic of alcoholism swept through the town as the men and women drowned their shame at the military's tavern. This family drama documents the story of Zipporah and her two daughters, Doreen and Celina who grew up in a community of darkness. Through a harmonization of haunting interviews, archival footage and experimental animation, Resolute tells a story familiar to thousands of indigenous families in Canada and beyond.
Official Selection – 2014 Planet in Focus International Film & Video Festival
Official Selection – IMPUGNING IMPUNITY ALBA Human Rights Documentary Film Festival 2014

No content found.
---
Related Titles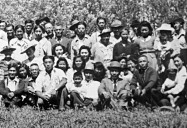 Facing Injustice: The Relocation of Japanese Canadians
This documentary tells why Japanese Canadians were forcibly removed from the West Coast in 1942 and...
Past Perfect Productions
PPP000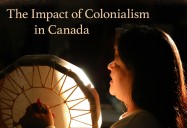 The Impact of Colonialism in Canada
Prior to the arrival of Europeans, First Nations people were a richly diversified, self-sufficient...
LeMay Media
LM0010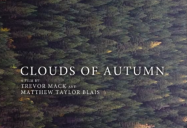 Clouds of Autumn
Set on the Tsilhqot'in plateau in the 1970s, Clouds of Autumn focuses on a young Indigenous boy...
Trevor Mack
TM0000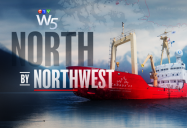 North By Northwest: W5
W5 chronicles a spectacular, one-of-a-kind journey through the fabled Northwest Passage to the...
CTV
CTV732