Home / Survivors Rowe
Survivors Rowe

This item is only available for Canadian orders.
Catalogue Number:
LRP003
Producer:
Loud Roar Productions
Subject:
Abuse
,
Canadian History
,
Canadian Social Studies
,
Canadian World Studies
,
Criminal Justice & Law
,
Documentary
,
First Nations Studies
,
Guidance
,
Health
,
History
,
Social Issues
,
Social Sciences
,
Social Studies
,
Sociology
Language:
English
Grade Level:
11 - Post Secondary
Country of Origin:
Canada
Copyright Year
: 2015
Running Time:
30
Closed Captions:
Yes
For almost twenty years Ralph Rowe held a unique esteem in the isolated First Nation Reserves of Northern Ontario. As an Anglican minister and a Boy Scout leader, Rowe was revered and trusted by community elders and cultivated adoration from all the children he worked with. He had the perfect cover for a pedophile. Rowe abused an estimated 500 native boys throughout the 1970s and 80s.
"Survivors Rowe" documents the harrowing and tragic stories of three men who as boys were victims of Rowe. Joshua Frog, John Fox and Ralph Winter open their hearts to recount the abuse they experienced as children, and how their lives disintegrated because of it. A melody of pain, anguish, forgiveness and love, these three brave men embody the sacred truth that it's only when one confronts their past, that they are able to face their future.
This film continues to play a role in the healing process of First Nations sex abuse survivors.
* English with Oji-Cree subtitles *
Official Selection - HotDocs 2015
Nominated Best Documentary Programme - 2017 Canadian Screen Awards

No content found.
---
Related Titles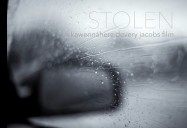 Stolen
For the size of their population, Aboriginal women in Canada account for an incredibly...
Prospector Films
PF0000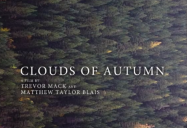 Clouds of Autumn
Set on the Tsilhqot'in plateau in the 1970s, Clouds of Autumn focuses on a young Indigenous boy...
Trevor Mack
TM0000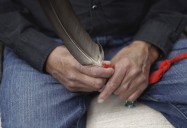 In Jesus' Name: Shattering the Silence of St. Anne's Residential School
In Jesus' Name: Shattering the Silence of St. Anne's Residential School is a poignant...
Susan G. Enberg Productions Inc.
SGE000