Home / Your Family: Your Heritage, Identity and Traditions Series
Your Family: Your Heritage, Identity and Traditions Series
This series was specifically produced for the NEW Canadian Grades 1 - 3 Social Studies curriculum!
A naive robot journeys off the store shelf and out into the community in search of a family. Primary students will love this fun-filled, NEW series that celebrates the changing Canadian family, along with a myriad of family traditions and celebrations found throughout this country. After viewing, students will be able to:
Identify and describbe different types of families.
Identify different groups in their community.
Describe various traditions and celebrations of their families, their peers, and their own communities.
Identify ways in which heritage is passed on.
Includes two 15 minute DVDs.
---
Related Titles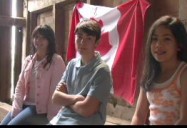 Canadian Holidays, Traditions and Celebrations
McIntyre Media Inc.
MCI013
In this program, we focus on the holidays, celebrations and traditions that are linked to the first...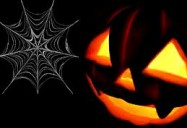 Halloween: It's More Than Tricks and Treats
McIntyre Media Inc.
MCI072
Explore the history and science of Halloween with this new Canadian production! Ghosts. Goblins...