Home / Anansi Goes Fishing: Anansi and Friends Series
Anansi Goes Fishing: Anansi and Friends Series
This title is a part of the series
Anansi and Friends
After being cheated out of breakfast by Anansi Spider, Taji the Turtle decides to teach him a lesson. He tells Anansi that he can catch the biggest, tastiest salmon if he swims far into the fish pond. Excited, Anansi swims over and spins a big web. He throws his big web into the water only to discover that the joke is on him. And Taji reminds Anansi of an old saying, "The one who tricks will always end being up fooled."
---
Related Titles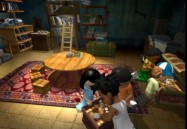 Magic Cellar Series (20 DVDs)
Magic Cellar
MGC020
African folk tales, often collected from village elders, are in danger of being lost today as the...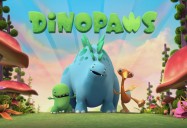 DinoPaws Series
Guru Studio
GRS080
Dinopaws follows three bold, brave and sweet dinosaurs, Gwen, Bob and Tony, on their mighty...