Home / Ecuador, the Yasuni-ITT Initiative, and the Rights of Mother Nature: Alberto Acosta - The Green Interview Series
Ecuador, the Yasuni-ITT Initiative, and the Rights of Mother Nature: Alberto Acosta - The Green Interview Series

This item is only available for Canadian orders.
This title is a part of the series
The Green Interview Series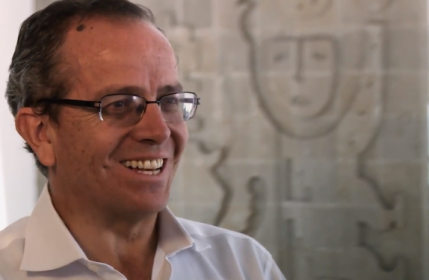 Catalogue Number:
PT0086
Producer:
Paper Tiger
Subject:
Business Studies
,
Canadian Social Studies
,
Canadian World Studies
,
Environmental Studies
,
Global Issues
,
Politics
,
Science
,
Social Sciences
,
Social Studies
,
Sociology
Language:
English
Grade Level:
9 - 12, Post Secondary
Country Of Origin:
Canada
Copyright Year
: 2015
Running Time:
35
Closed Captions:
Yes
This episode of The Green Interview features Alberto Acosta, an Ecuadorian economist and the country's former minister of energy and mining. Acosta was also the driving force behind the groundbreaking Yasuní-ITT Initiative, an offer by Ecuador to fight climate change by forgoing oil exploration and production in a large tract of untouched rainforest. Acosta is also the ex-president of the Constituent Assembly charged with drawing up the now famous Montecristi Constitution, which took effect in 2008 and established protection for the rights of nature. Acosta ran unsuccessfully against Rafael Correa for president in 2013—one of 8 presidential candidates—and is currently a researcher at FLASCO-Ecuador (Latin American Faculty of Social Sciences) and a vocal critic of Correa.
---
Related Titles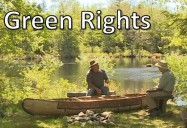 Green Rights: The Human Right to a Healthy World: The Green...
Paper Tiger
PT0081
Air, water, food - these are the sources of life. Without them, we die. And in most nations - more...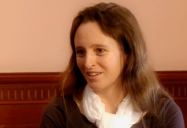 Recognizing the rights of mother nature: Natalia Greene - The...
Paper Tiger
PT0096
This episode of The Green Interview features Ecuador's Natalia Greene, a key figure in the...