Home / Drawn to Victory: A Nation Soars Series
Drawn to Victory: A Nation Soars Series

This item is only available for Canadian orders.
This title is a part of the series
A Nation Soars: Commemorating Canada's Great War Flyers
Tells the story of how aerial photography (with some clever Canadian innovations) led to the development of the greatest tactical weapon of the First World War - accurate battlefield maps. It also shows how in the post-war years, the new technology was applied to Canada's vast swaths of unmapped land, and the first detailed maps of the country's interior were created.
---
Related Titles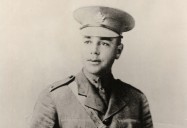 Stories of Courage
Sound Venture
SVP399
Learn about stories of courage from those who lived and died in the World Wars that shaped our...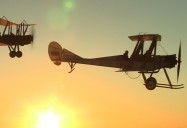 NOVA: First Air War
PBS Video
041748
When World War I began in 1914, the air forces of the opposing nations consisted of handfuls of...