Home / Whispers of Life
Whispers of Life

This item is only available for Canadian orders.
Whispers of Life is inspired by the onslaught of publicized gay, teen suicides. This short film works as an artistic intervention to challenge the societal taboo of suicide, the pervasive and damaging effects of anti-gay bullying and the fact that these issues are not discussed openly.
In this magical story about the interdependence of imagination and survival, Tom, a gay teenager, is threatened by a bully's homophobic words. As Tom sits with angst on his park bench, a stranger named Charles suddenly appears next to him. Charles strikes up a conversation with Tom that forever alters the course of his future and life.

No content found.
"This film has tremendous value as a tool of education, awareness, and prevention related to suicide among LGBTQ youth. Whispers of Life should be a resource in schools of all levels (i.e., elementary, high school, middle school or junior high, and post-secondary), community settings, and in health-related programs aimed to promote education about sexual and gender diversity."- Treena Orchard, Faculty of Health Sciences, Western University

No content found.
---
Related Titles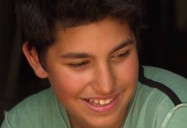 FRONTLINE: Growing up Trans
Just a generation ago, it was adults, not kids, who changed genders. But today, many children are...
PBS Video
041805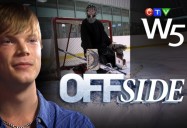 Offside: Embracing Our Gay Children (W5)
Scott Heggart's struggle to reveal his homosexuality to his family, friends, and hockey teammates...
CTV
CTV582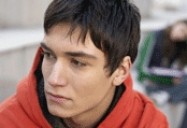 Coming Out: What Every Teen (Gay and Straight) Needs to Know
According to a recent national poll, approximately 5% of America's high school students (3 to 4...
Human Relations Media
600540