Home / Tommy Douglas In His Own Words
Tommy Douglas In His Own Words

This item is only available for Canadian orders.
Catalogue Number:
ZP0007
Producer:
Zoot Pictures
Subject:
Biography
,
Canadian History
,
Canadian Politics
,
Canadian Social Studies
,
Canadian World Studies
,
Documentary
,
History
,
Politics
,
Social Studies
Language:
English
Grade Level:
9 - 12, Post Secondary, Adult
Country Of Origin:
Canada
Copyright Year
: 2007
Running Time:
49:20
Closed Captions:
Yes
Tommy Douglas in his Own Words is a biographical one-hour documentary, presented in an unusual format. There is no voiceover, no narration, no dramatic segments. The entire documentary is told from the words and speeches of one of the great orators of our time.
Tommy Douglas in his Own Words provides a new insight into one of the most dynamic politicians, orators and visionaries in modern history. Tommy Douglas was the man who introduced Medicare to North America, four times premier, a man who was pivotal in creating Canada's third political party, and a humanitarian who worked for the betterment of his fellow men.
From his beginnings as a preacher in Saskatchewan to the formation of the CCF, then the NDP, Tommy Douglas brings new insights into the struggles and the events of the times. He talks of almost spending his life as a cripple and the shock of seeing miners killed in the streets of Estevan, Sask. while striking for decent living conditions. Or how the propaganda from the US was so intense that he was given the "Nazi Salute" in his own city for establishing Medicare.
---
Related Titles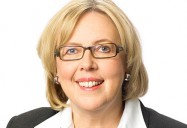 What Can One MP Do? Plenty: Elizabeth May (follow-up) - The...
Paper Tiger
PT0035
Interview with Elizabeth May, leader of the Green Party of Canada and Canada's first elected Green...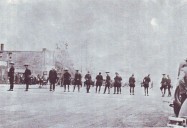 Black Tuesday
Zoot Pictures
ZP0004
Miners toiling in intolerable conditions. A strike, broken by management. Reinforcements brought in...