Home / The Basic Hygiene Video
The Basic Hygiene Video

This item is only available for Canadian orders.
Using clever animation along with entertaining comments from real students, as well as expert commentary from a pediatrician, this straight-forward program teaches the basics of good hygiene. Throughout the video, students are reassured that body odor, bad breath, tooth decay, oily hair, skin break outs and acne can all be managed by developing good habits of personal care. A racial and ethnically balanced group of teens speak directly to students and weigh in with personal advice and hygiene tips.
Includes a Girls Only section on menstrual hygiene.
Includes Resource Guide.
---
Related Titles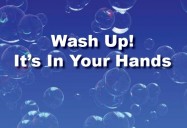 Wash Up! It's in Your Hands
McIntyre Media Inc.
MCI027
Hands spread 80% of common infectious diseases like the common cold and flu. So how can we prevent...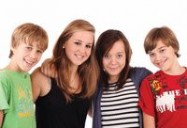 The Puberty Workshop and Curriculum
Human Relations Media
600565
This ground breaking five-part program developed by experienced health educators and physicians,...