Home / Drew Struzan, Buff Monster, & Sam Radoff: That's Art - Episode 11
Drew Struzan, Buff Monster, & Sam Radoff: That's Art - Episode 11
This title is a part of the series
That's Art Series
Catalogue Number:
BAM074
Producer:
Blue Ant Media
Subject:
Arts
Language:
English
Grade Level:
9 - 12, Post Secondary
Country Of Origin:
Canada
Copyright Year
: 2012
Running Time:
24:00
Closed Captions:
Yes
Drew Struzan has gone from being a poor kid in Oregon City, to becoming Hollywood's most celebrated poster artist. His bold brushwork has defined some of the greatest movies and characters in modern cinema: From Star Wars to Harry Potter. In artist Buff Monster's works there's a lot of pink and he'll put his unique characters on just about anything. He creates toys, collectible cards, prints and original paintings in his studio, but he started as a Los Angeles graffiti and poster street artist with a day job as creative director for a music magazine. And Sam Radoff has been making art for almost 70 years. He started painting on cars but he's ended up in high priced galleries.
---
Related Titles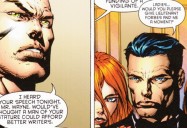 David Finch, Dave Johnston, & Nikole Lowe: That's Art - Episode 7
Blue Ant Media
BAM070
David Finch dropped out of high school in Grades 11. Twenty years later he is one of the super...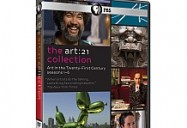 Art 21: Art in the Twenty-First Century: Collection (Seasons 1-6)
PBS Video
041593
Meet the most dynamic artists of our time - direct, accessible, and unfiltered - in the...