Home / Conversations with Joe Clark
Conversations with Joe Clark
This title is a part of the series
Conversations with Canada's Prime Ministers
Charles Joseph Clark was born on June 5, 1939, in High River, Alberta. He was sworn in as Prime Minister of Canada on June 4, 1979 at the age of 39 making him the youngest Prime Minister in Canada. He appointed the first black cabinet minister in Canadian history. His term at the head of a minority government ended on March 3, 1980. In this segment Joe Clark is asked several questions from a panel of journalists regarding his term as Prime Minister. Some key points touched on in the interview include campaign strategies and the difference between a minority and majority government.
---
Related Titles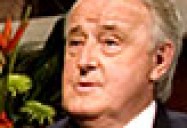 Triumph and Treachery: The Brian Mulroney Story
CTV
CTV369
It's the first time The Right Honourable Brian Mulroney has granted such a comprehensive interview...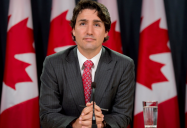 Canada's 23rd Prime Minister: An Introduction to Justin Trudeau
McIntyre Media Inc.
MCI088
Justin Trudeau was elected Canada's 23rd Prime Minister on October 19th 2015. He is the eldest...