Home / Conversations with John Turner
Conversations with John Turner
This title is a part of the series
Conversations with Canada's Prime Ministers
John Turner was born in Richmond, Surrey (England) on June 7, 1929. Before becoming Prime Minister he held several senior cabinet posts throughout the late 1960s and early 1970s with the Trudeau government. In 1970, as Minister of Justice, he amended the Criminal Code of Canada making improvements in hate propaganda laws. John Turner was Prime Minister from June 30, 1984 - September 17, 1984. In this segment, John Turner is asked several questions from a panel of journalists regarding his term as Prime Minister. Some key points touched on in the interview include gaining trust from Canadian voters and the issue of public debt.
---
Related Titles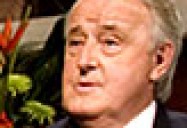 Triumph and Treachery: The Brian Mulroney Story
CTV
CTV369
It's the first time The Right Honourable Brian Mulroney has granted such a comprehensive interview...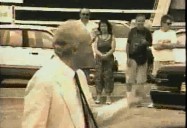 Pierre Trudeau: A Canadian Affair
CTV
CTV144
This video biography of one of Canada's most colourful and controversial Prime Ministers, includes...