Home / The Indiecan Entertainment Playlist
The Indiecan Entertainment Playlist

This item is only available for Canadian orders.
Catalogue Number:
MCI739
Producer:
Indiecan Entertainment Inc.
Subject:
Canadian History
,
Canadian Social Issues
,
Canadian Social Studies
,
Canadian World Studies
,
Civics
,
Criminal Justice & Law
,
Current Events
,
Documentary
,
Environmental Studies
,
Family Studies/Home Economics
,
First Nations Studies
,
Global Issues
,
Guidance
,
Health and Medicine
,
Indigenous Issues
,
Indigenous Peoples
,
Music
,
Politics
,
Psychology
,
Religious Studies
,
Science
,
Social Issues
,
Social Sciences
,
Social Studies
,
Sociology
,
Women's Studies
Grade Level:
9 - 12, Post Secondary
Country Of Origin:
Canada
Avi Federgreen is one of Canada's top independent filmmakers and distributors. In partnership with McIntyre Media, we are now offering this wonderful collection of seventeen "indie films" that will inspire, intrigue and inform students and staff.
These programs deal with a vast array of subjects. Learn how big things happen when humanity is at the core of business in A New Economy. In the Shadow of a de Beers diamond mine, the remote community of Attawapiskat lurches from crisis to crisis, as their homeland transforms into a modern frontier. Follow Attawapiskat's journey from obscurity into the international spotlight in After the Last River. The Globe and Mail calls Road to Mercy "powerful, provocative, and philosophical." It chronicles Canada's first legal-assisted deaths and peers into the extreme boundaries of this practice.
A "must-have" collection of sixteen programs for colleges, universities and libraries. Please call today for pricing.
Programs included in this playlist are:
The Promised Band:
WINNER: Best Documentary – CINEQUEST Film Festival
Victor Walk:
AUDIENCE AWARD: Dances with Films
After the Last River:
WINNER: DOXA Documentary Film Festival
WINNER: Bay Street Film Festival
NOMINATED for Canadian Screen Award - Best Social Issue Documentary 2016
Let's Talk About It:
"Children are our greatest teachers and I hope this film helps to fuel meaningful action and commitment to stop the cycle of family abuse and give voice to every child and parent living in the unspoken despair of an abusive home." Deepa Mehta
Road to Mercy:
"Powerful, provocative, philosophical." – The Globe and Mail
---
Related Titles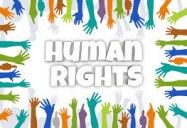 Human Rights and Ethics Playlist
MCI737
We all have rights and obligations to one another. This playlist helps us come to understand the...